Grinding and Dispersions are employed in almost every industry. This demonstrates our extremely broad range of media applications, primarily in the areas of:
Paint Pigments/Dyes Printing Inks Life Science

Food Agro chemistry Nano Applications

Adhesives/Sealants Pharmaceutical Cosmetic
Grinding and Milling is a highly technical field and we offer process analysis to help you determine the most optimal product for your application. Commitment to the market and technology leadership is the driving force for Abrasive Jetting Grinding Glass Beads.
We focus on the needs of our customers to establish long term working relationships. We do not want to be just your media supplier, we want to be your media solution.
Main products specification for
Polishing Blasting Grinding Glass Beads
according to following table:
No. Diameter(mm) corresponding sieve size
1-2MM; 1-1.5MM;
1.5-2MM; 2-2.5MM;
2-3MM; 2.5-4MM;
3-4MM; 4-5MM etc.
You can choose different size
Grinding Media Spheres Grinding Glass Beads between 1mm-5mm according to different function.
With the advantages of smooth surface, even size, high hardness, wearable and stable, Glass Beads for Grinding and Blasting Polishing widely used as disperser, grinding media and filler materials in day, paint, ink and chemical industry.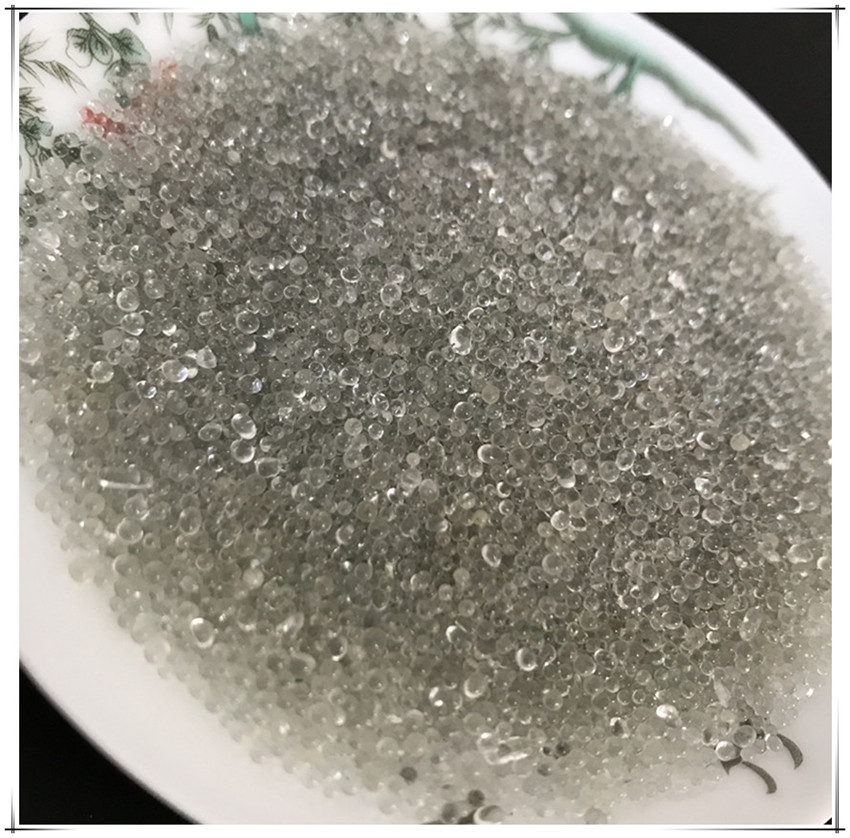 A: Appearance: Clean and transparent, no visible bubbles and impurity.
B: Specific gravity: 2.4-2.6g/cm3
C: Hardness: 6-7
D: Compressive strength: >1200N
Road Making Indurial Glass Beads, as a necessary material for road marking, are mainly used for road mark lines and traffic signs. It is usually classified as bellows according to its usages.
I. Pre-mixed Road marking glass beads; mixed in paint before working
II. drop-on glass beads.
SMicro Glass Beads For Thermoplastic Road Marking, brighter and better in moisture proof. It is used by dropping / spraying after mark painting. The coating will increase durableness for glass microspheres / beads and better function in rainy days and moist regions.
We supply Thermolastic Paint glass beads standards in GB/T24722-2009, BS6088A/B, AASHO I/II, EN 1423/1424, AS2009-B/C, KSL2521, and also in different single sizes or mixed according to customers` demands.
Glass Beads for Grinding, as known as Nonmagnetic material, are used for metal surface cleaning and polishing by shot blasting / peening . It is always used for precise machinery manufacturing.
Glass microspheres / Glass beads are used as additives and intensifier for plastic, rubber, paint and composites. They characterized in equal size, smooth surface , high hardness, chemical stability, etc with round rate more than 90% and highest purity.
Glass sands / grits

Glass sands / grits are raw materials for glass microspheres / beads. Glass sands are separated in different sizes to meet for different glass microspheres sizes. After heated inside special figuration stoves, glass microspheres come out.

.
colored glass beads have various colors, are specialized in anti-fading, odorless, non-toxic, anti-corrosion, and no harm to environment.
Colorful glass beads are always used for decoration in construction to reflect lights and show beautiful and luxury.

We produce colorful colored Glass Rocks, colored glass stones, Decorative fireplace fire glass beads, swimming pool glass beads etc.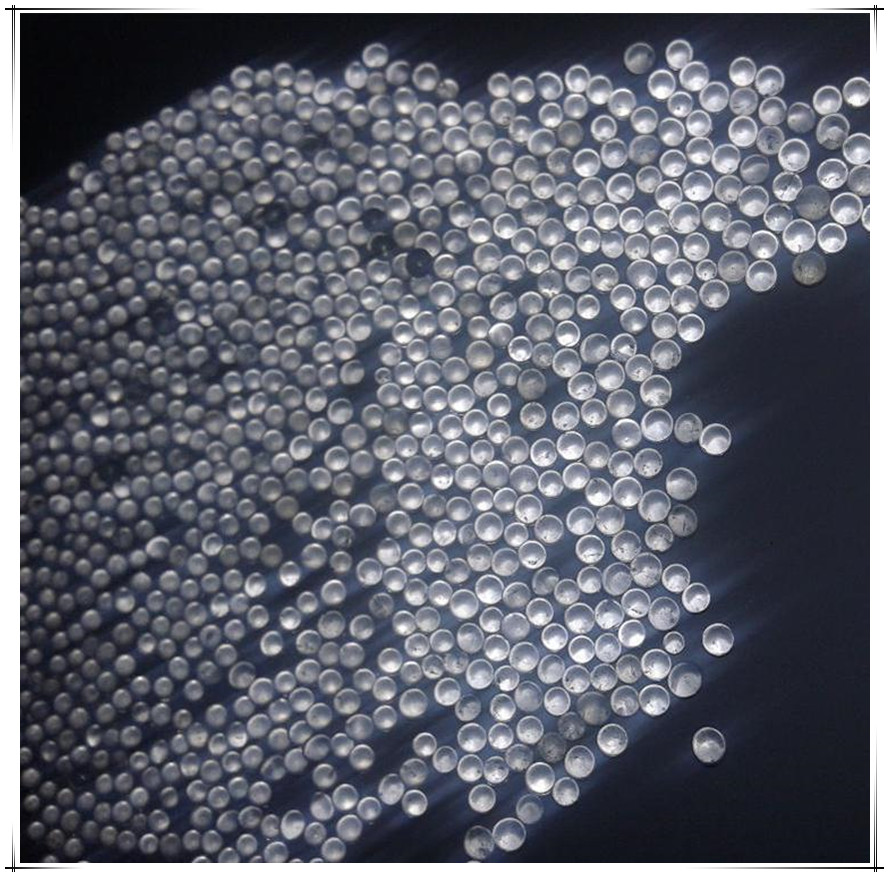 1. Using double-deck package, the inner is polythene film and its thickness is not less than 0.5mm, the outer is plastic woven bag to prevent leak or damp. The net weight of each bag is 25± 0.2kg.
2. Using double-deck package, the inner is polythene film and its thickness is not less than 0.5mm, the outer is plastic wiven bag to prevent leak or damp. The net weight of each is 1000± 8kg.
3. According to clients' requirement.
Группа Продуктов : Меля Стеклянные Бусины